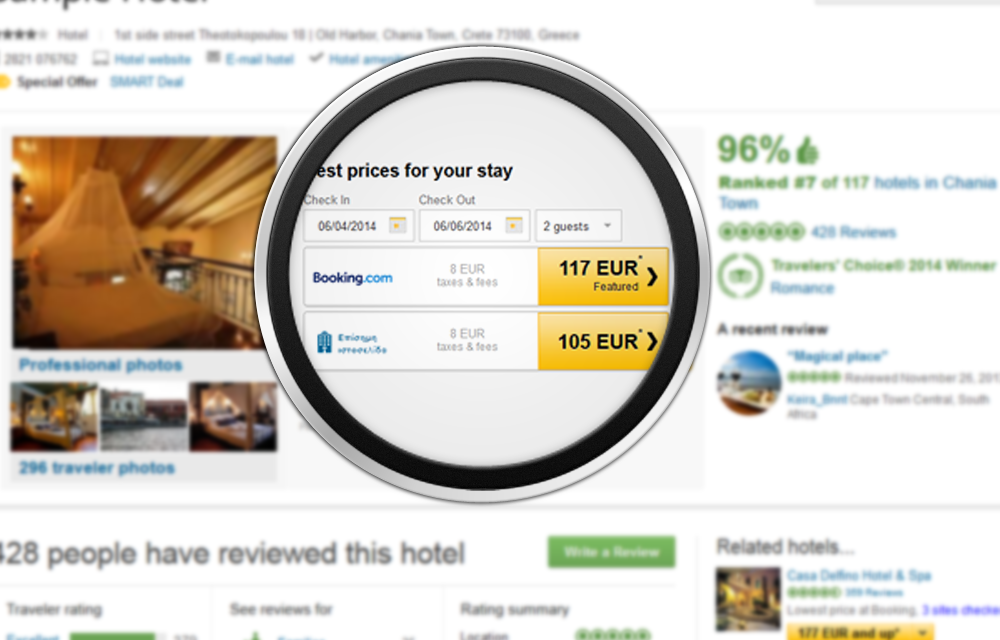 We check the prices of competing hotels in real time for you!
Would you like to know the prices offered by your competitors?
Do you want to have a picture of the market?
Do you want to know the real picture?
Check competitive hotel rates in real time.
This way you know where you stand compared to competition.